by Ewan Spence on December 15, 2009 at 3:49 pm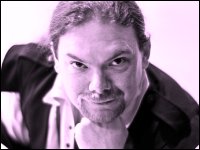 Here are some of the companies from the first full day of my recent time with the Travelling Geeks project in Paris. I'm not going to write about all the companies that I met during the trip, just the ones that caught my eye and made me want to know a bit more for various reasons, both good and bad.
To be honest they fed us croissants and poured us a lot of coffee, so Pearltrees will always have a certain place in my heart. Any company that deals with Maslow's hierarchy of needs (of bloggers) first thing on a Monday morning is doing something right.
Pearltrees is a mix of a social web, bookmark organisation and idea sharing. No matter how they spin it, the first thing people are going to think is "this is a big shareable mind map. Their presentations need to get over that hurdle really quickly with examples,
There's nothing wrong with collaborative mind mapping though, and I think that a white box version of this in a PR or marketing company would do very well, command a hefty licensing fee (including support). While I think in it's current form it may struggle to get enough traction to create net revenue, it is funded for another two and a half years, so that's the team secure for the recession – and the team will be the important commodity at the other end.
A flash based music sequencer which lets fans take the individual mixing tracks of hit songs and 'play around with them,' send them to their friends, turn them into karaoke songs and generally create a viral experiences.
It's probably the right way to do music online for a small company, because MXP4 doesn't actually do any of the publishing or hosting – they create the tool and licence it to the labels and let them worry about the music rights and collection fees. Smart thinking. And they've already had Motown use the system for a recent Michael Jackson retrospective album.
Could go far, could be easily cloned.
The pitch that will go down in history as pretty much showing no regard for existing IP and how the big record labels work. The idea is good enough on it's own, by selecting a spot on a graph for your mood (calm to manic, dark to light are the two axis') and some more filters you get a personal playlist. But under questioning from the Geeks (okay from me with a Simon Cowell-esque hat on) it left me wondering what their strategic planning was.
They need to increase paid members by ten times and don't appear to have a plan how to do this, they are downloading personal use MP3's from iTunes to populate their library, their arrangements are not with any of the major labels, just the collection agencies… and they allow you to stream The Beatles online.
I asked, straight out, if they were worried about a lawsuit from a record company. "It's not a big issue" was the reply.
I beg to differ.
Now this is funky – a toolbox of graphical elements and display/visualisation technologies for art installations and installations to make use of. Working together as a collective, various bodies with public funding or successful grants have ploughed some into this open source project with stunning results.
One current project has a digital telescope on the Arc De Triomphe and the images are stitched together using this software. It's a tool, it has a revenue stream (even though it's not for profit) and it's a great idea. Love it.
And finally for this post, a early stage green project to get more environmental sensors around a city. Using 15 watches that have GPS and bluetooth embedded alongside an ozone sensor and decibel meter, this proof of concept wants socially aware people to join in and help measure their city.
It's all tied together on a central website both in regular data and some visualisations as well. It's a great idea, and if a manufacturer were to put this on, say, a bundle of 'green' smartphones the side benefits of this 'leeching' would be very useful. I do worry that they would struggle to have enough people join in and buy a standalone watch – at least to get the numbers they would need to have a statistical impact on measurements, but I hope they can find a way to get to full manufacture.